Peropero

The Candy Doll

Real Name:

Gender:

Female

Color:

Bright green

Element:

None

Type:

General

Series:

Sailor Moon

First appearance:

Sailor Moon Episode 158 (Japan) Sailor Moon Episode 151 (English)
Peropero is a character featured in Sailor Moon Super S, the third season of the Sailor Moon manga and anime series by Naoko Takeuchi.
Character Overview
[
]
Peropero is one of many demon minions deployed by the Amazoness Quartet and created by PallaPalla to exterminate the Sailor Scouts while harvesting Dream Mirrors from various innocent children.
Appearance
[
]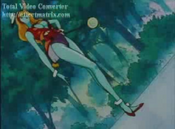 Peropero's initial form is that of a ball of green gel with blond hair with white bunny ears, most of her body encased in an orange, half-opened candy wrapper, wearing an innocent cat-like face. When on the offensive, her body turns purple and her face becomes especially belligerent. When on the full offensive, she takes on a shapely female figure, resembling a playboy and the candy wrapper changing to show off her bust.
Personality
[
]
Like all Lemures, Peropero is especially obedient to her masters without question and will faithfully serve them to the end. Peropero seems to have a bit of a split personality as she can be sweet at first but instantly turn sour the next instant.
Special Abilities
[
]
Peropero possesses the basic slime abilities of liquefying and shapeshifting. In her ball form, Peropero can spew forth a legion of homing, sentient jawbreakers to bash her enemies.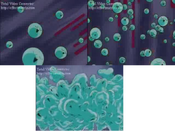 Due to their candy nature, these jawbreakers are especially difficult to destroy, multiplying when attacking and liquefying and fusing together when superheated. Her abilities in her humanoid form are unknown but has displayed the ability to stretch her body to great lengths.
Synopsis
[
]
Trivia
[
]